Truth be known, these small local businesses might be people I have known for a long time or just wonderful new people that I have been lucky enough to meet along my journey of creating my own business… So, please take a moment and check out these and many other small & local businesses, as I will continue adding more
Thank you for your support and Local Love!
OUR LOCAL ANIMAL and ADOPTION CENTER
17 West Fulton St.
Gloversville, NY 12078
518-725-5956
WADE KUHN BUILDING & REMODELING
Wade Kuhn
518-848-1512
ACTIVE & WELL FAMILY CHIROPRACTIC 
Dr. Lisa Groff
131 E. State St.
Gloversville, NY 12078
(518) 725-9355
BRIEANNE WILSON
WOVEN
Baskets hand crafted in the Adirondacks
Doreen Smith
518-774-5233
ALL-NATURAL PRODUCTS for EVERYDAY LIVING by THE GROUNDED GINGER
www.etsy.com/shop/thegroundedginger
RUFF CUT TRANSFORMATIONS
Steve Butner  518.727.9957
Wynantskill, NY 12117
RuffCutTransformations@gmail.com
DEBI'S BARBER SHOP
DIG IT DOGS
Local Dog Boarding, Dog Day Care, Dog Trainer
50 Elmwood Ave.
Gloversville, NY 12078
Cell Number 518-774-6983
Shop Number 518-921-4042
CHRISTINE RICHIAZZI
Licensed Cosmetologist
Cuts, Color, Foils, Perms, Updos, Waxing & Pedicures
TENDER TOUCH MASSAGE
Licensed Massage Therapist
Amber Vandenburg
FLOWER BARN & GIFT SHOP
132 Division St.
Northville, NY 12134
518-863-4374
http://flowerbarnandgifts.com/
WEMPLE & EDICK'S – Ice Cream Parlor & Bakery
453 State Highway 334
Johnstown, NY 12095
FUEL-N-FOOD
3006 State Highway 30
Gloversville, NY 12078
MURPHY'S MECHANICAL
Northville, NY 12134
LOCAL PEDDLER & BAKERY
175 Church St.
Amsterdam, NY
THE JF FARM STORE
132 N. Main St.
Northville, NY 12134
518-863-3262
SHIP OF SPOOLS – Jennifer Greco
Lake Clear, NY
shipofspools@yahoo.com
THE HUNGRY CHICKEN FARM MARKET
The Hungry Chicken Farm Market
CAROGA LAKEVIEW STORE
2043 State Highway 10
Caroga Lake, NY 12032
POWERHOUSE MOTOR SPORTS
2493 State Highway 30
Mayfield, NY 12117
SCHUR THINGS CO.
DOC'S MARINA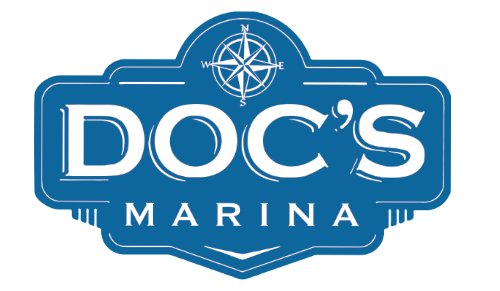 GORDON'S LAKESIDE MARINE
322 Lakeside Drive
Mayfield, NY 12117
SPIRITS OF THE ADIRONDACKS
107 Townsend Ave.
Johnstown, NY 12095
518-762-7667
MIDTOWN BEVERAGE
105 Townsend Ave.
Johnstown, NY 12095
518-762-6677
ADIRONDACK SHIPPING CENTER
103 Townsend Ave.
Johnstown, NY 12095
JOE AND AMANDA – An Acoustic Duo
518.752.6153
KLEIGH O. PHOTOS
Lake Clear, NY
HEAVENLY HANDS WELLNESS SPA & RETREAT
2 Main Street
Fultonville, NY 12072
EDINBURG EMERGENCY SQUAD
30 North Shore Rd.
Edinburg, NY 
Phone # 911
JUST BECAUSE BOUTIQUE
MARIA FERNANDEZ
J SAR STUDIO
SACANDAGA FLOWERS
2424 State Highway 30
Mayfield, NY 12117
HEALTHY WITH ROBIN
Be healthy. Get healthy. Live healthy.
AMANDA VICCIARELLI – TENDER TOUCH MASSAGE, SALON & SPA
2470 State Highway 30
Mayfield, NY 12117
NACS MEAT MARKET
2513 State Highway 30
Mayfield, NY 12117
THE CHARCUTEBRIE
518-225-3252
PETERSON FARM
MUDDY PAWS KENNEL, LLC
849 State Highway 29A
Gloversville, NY 
518.725.3151
THE GAL LERIA
DUROSS DESIGNS
WHAT SHARON LIKES INC – Cafe & Camp Store
318 Houseman St.
Mayfield, NY 12117
TIFFANY WHITMAN
ADK BLEND
131 South Main Street 
Northville, NY 12134
518-863-3875
EGO EXPRESSIONS SALON
133 South Main Street 
Northville, NY 12134
Ego Expressions Salon Facebook 
THE PLAID FARM STORE
6419 State Highway 30
Amsterdam NY 12010
Self-serve farm store filled with products from local farmers and small business owners
Erika Gogis,  518-881-6558
ADIRONDACK LAMPWORKING
Melting glass in Upstate NY. Veteran owned.
Adirondack Lampworking Facebook 
Adirondack Lampworking Instagram 
CHARLIE JOHNS
111 Elm Lake Rd, Speculator, NY 12164
SPECULATOR DEPARTMENT STORE
Mon-Sun: 9am-5pm, (518) 548.6123
Speculator Department Store Facebook 
PURRFECTLY CLEAN WITH KRISTYN
linktr.ee/purrfectlycleanwithkristyn 
LOVEKNOT FARM GLASSWORKS
Tate & Marigrace Hoag
518-421-3659
DREAMROAD FARM STORE
ASHLEIGH ROSE RAJKOWSKI
IBI SEMPER TRAINING
ADACKS CREATIVE
Graphic design for small business
email:  mgroff@adacksclothing.com
MUD ROAD SUGAR HOUSE
HARVEY'S PET
Hotel, Daycare, Spa, Training, Supplies
MAKERTREE 3D
Your Ideas, Taking Shape
CHRISSY B'S
Farm & Greenhouse
4120 River Rd., Latham, NY 12110      518-786-1555
TOYING AROUND
17 West Main St. Johnstown NY 12095 
Open Tue-Fri 10am-6pm Sat 10am-4pm
Established in 2012,
Toying Around is a family owned and operated real brick & mortar toy store specializing in buying/selling action figures, video games, trading cards, comic books & more !
It's worth the road trip! Make a day of it!
Bring your old collectibles for cash or store credit! Play the arcade! Spend $100 or more receive a free t-shirt!
We also buy & sell POP Vinyls, modern action figures from Hot Toys, Sideshow, NECA, Mezco, Funko, McFarlane, Jakks Pacific, Jazwares, Hasbro, Mattel, Bandai and more.